600mm 800mm 1000mmm 1200mm Wall Saw Blade For Interior Demolition, pluming ,electrical expansion
Views: 25 Author: Site Editor Publish Time: 2020-05-22 Origin: Site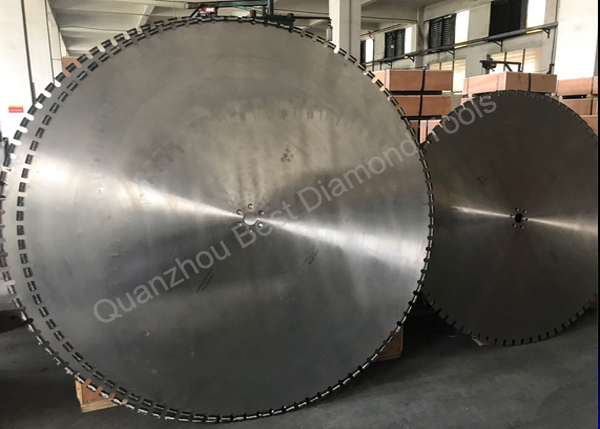 Diamond Wall Saw Blade with Arix Segment is one of Our company very advantage product,
it received very positive feedback from clients.
feature for Fast cutting speed, Laser welding with Arix Segment.
Size available 600mm 800mm 825mm, 1000mm, 1200mm, 1600mm,1800mm.
Center bore available 60mm, 25.4mm, Mounting Hole (Pin hole) available Hilti, Tyrolet Mould.
Wall saw blae usually combined with Diamond Core Drill Bit to use, to fullfill the project.