Abrasive-Resistance Concrete Grinding Pad
Views: 10 Author: Site Editor Publish Time: 2019-10-29 Origin: Site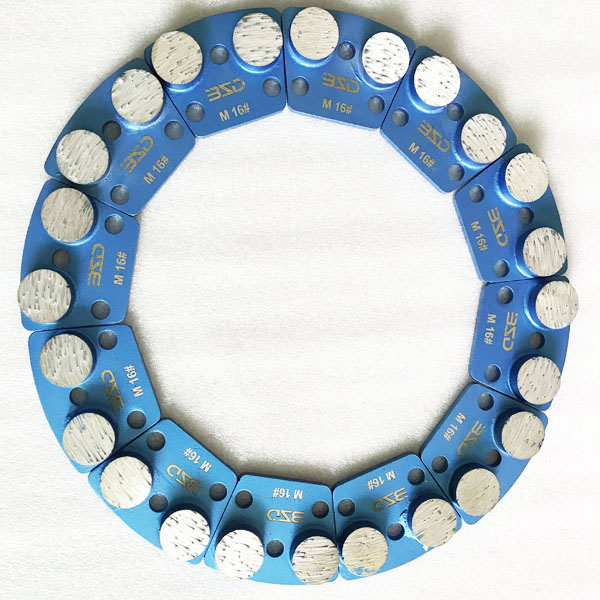 What is the mirror concrete floor? What are the characteristics?
Mirrored concrete floors are concrete floors that are as bright as mirrors and that reflect reflections, like mirror-like floors. It is a finely treated concrete floor that is ground and polished using high-efficiency grinding equipment and resin grinding tools.
The concrete mirror floor is actually the concrete seal curing agent floor, which not only looks good, but also creates a good working environment for the enterprise. Moreover, the ground has good durability, is aesthetically pleasing, and is an ideal ground for industrial buildings and public buildings. Floor mirror treatment is a concept of overall fine treatment of concrete floors. This technique uses a mechanical method to finely grind the concrete surface. It removes a layer of cement that is less strong, dusty, and non-abrasive on the top surface of the concrete, and exposes the concrete body with higher strength below it. Get a completely uniform, high quality, functional and aesthetically pleasing concrete surface.
The characteristics of the concrete mirror floor: flat surface, high gloss polished surface effect, high strength and wear resistance, long life period are the main features of the mirror floor, especially suitable for all kinds of industrial floors. Let's talk about the scope of application of the mirror floor.
Mirror floor is widely used in various industrial plants, warehouses, distribution centers, garages, supermarkets, etc.; mainly applicable to all kinds of old and new cement floors, emery floors, terrazzo floors, as long as it is a cement-based ground, can be used Concrete seal curing agent to make a mirror floor.
Best Diamond Tools manufactures a wide range of Concrete Grinding Tools, include metal concrete grinding tools, PCD floor grinding and resin tools for a wide range of floor grinding machines, giving customers an efficient working experience.