Multi Blade Cutting Positive Feedback From our Clients
Views: 16 Author: Site Editor Publish Time: 2019-12-04 Origin: Site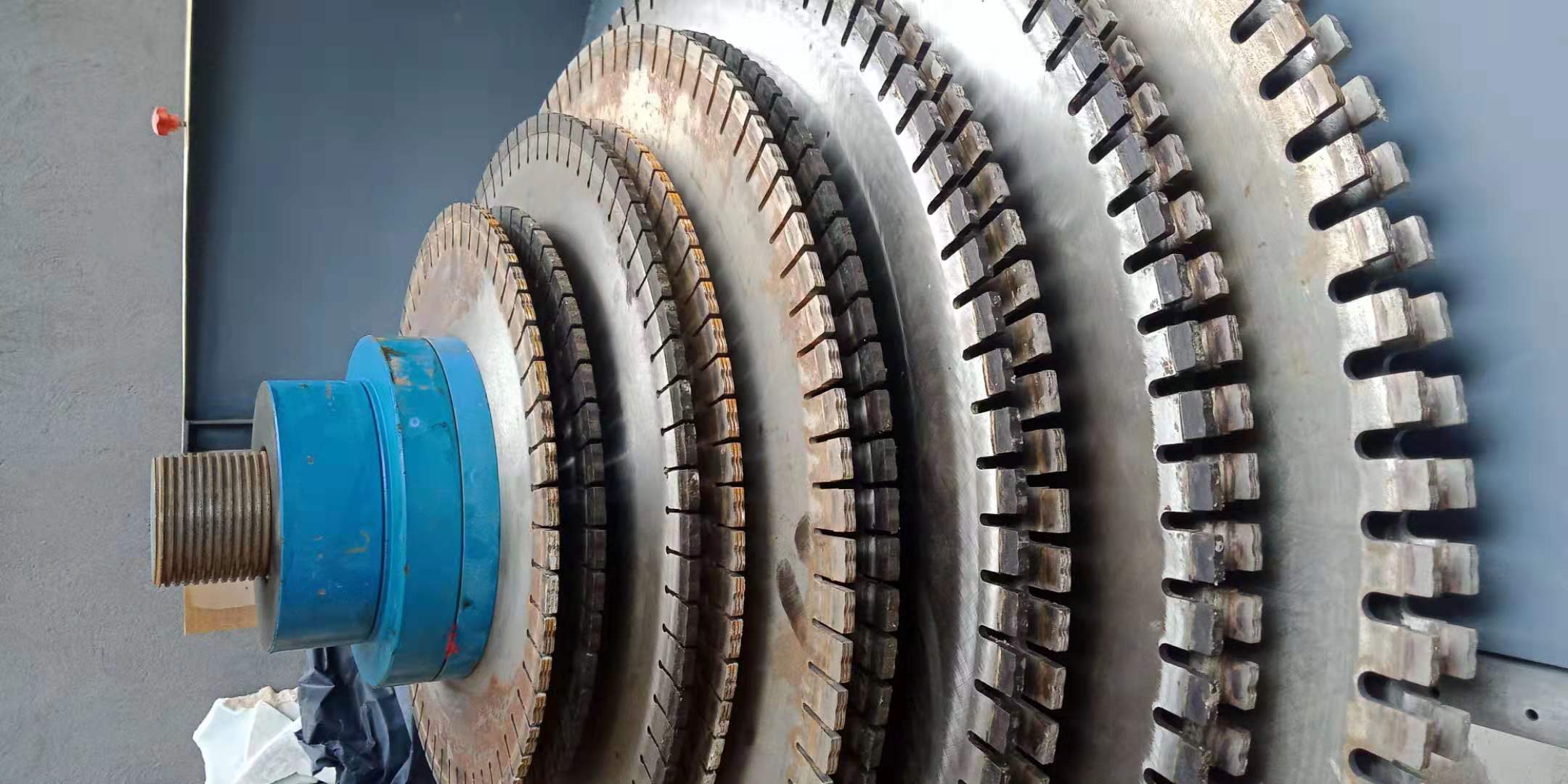 Our Multi Blade received very positive feedback from our Clients in the beginning of December 2019.
Clients using 12pcs combination to cutting Basalt.
The multi blade cutting disc bring to his factory significant output and efficiency.
the cores working in the same set share the same parameter in diameter, bore hole, thickness, hardness, flatness, axial run out, and tension. Cutting synchronously with multi blades, the product's cutting efficiency is enhanced, yielding a higher yield rate of blocks.
There are six pieces set forφ1600, four pieces set forφ2000, φ1800 and φ1600, three piec
set forφ2000, φ1800, φ1650 andφ1600, and two pieces set forφ1800, φ1650 andφ1600,etc. The product can greatly improve cutting efficiency and decrease the waste of block.

Multi-blades
Diameter
Core Thickness
9PCS
2184mm
5.5/6.5/7.2mm
1984mm
1784mm
1584mm
1384mm
1184mm
984mm
790mm
590mm
Multi-blades
Diameter
Core Thickness
5PCS
2284mm

5.5/6.5/7.2mm

1884mm
1484mm
1084mm
690mm
Multi-blades
Diameter
Core Thickness
4PCS
2084mm

5.5/6.5/7.2mm

1684mm
1284mm
884mm
Multi-blades
Diameter
Core Thickness
4PCS
1984mm

5.5/6.5/7.2mm

1584mm
1184mm
790mm